7/12/19
From Tower Steward Patrick:
"Trail conditions were wet, with a noticeable amount of washout and standing water."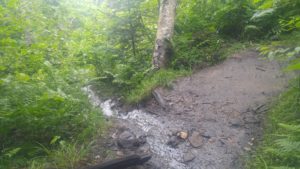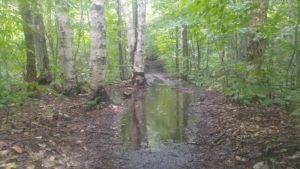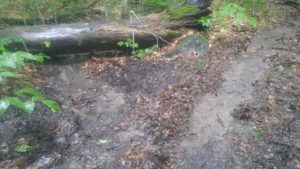 7/6/19: Our summit stewards have reached over 270 hikers on the summit this year! Over the last two days, steward Patrick reported that trail conditions are not bad, but there are muddy sections and mosquitoes. Remember to pack your bug dope and to walk through muddy sections to avoid widening the trail.
6/6/2019  trail report and current trail condition pictures from our Friend Randy: It's pretty muddy out there, as you can see by the pictures. Remember to walk through the mud, not around it, to prevent trail erosion. There were more bugs than people out on Thursday. The cab of the tower provided some relief from the bugs, though. Despite the bugs, the views were spectacular!
Be sure to pack bug dope and lots of sunscreen this weekend– the weather is going to be beautiful.