October 5 Bob Brand, FOSMFT board member and today's steward: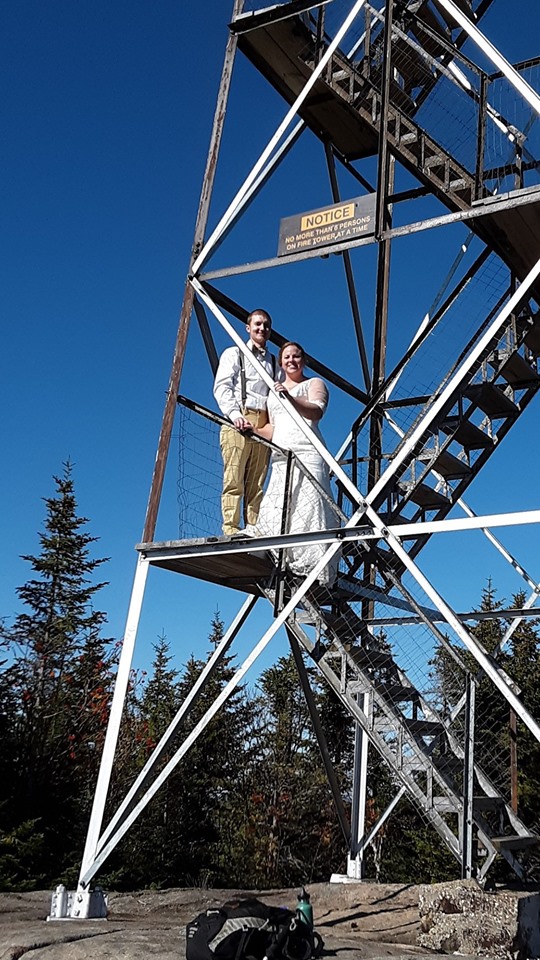 Summit steward duty with a twist! As part of my volunteer work with the St Regis Mt fire tower friends group, I've spent quite a few days on the summit greeting climbers and telling them about the tower history and restoration and answering questions. (Where's Mt Marcy?) I figured today would be busy – a weekend, beautiful fall weather and colors near peak – and I was right. I talked to 120 people. But that was overshadowed by something much more significant. While in the parking lot getting ready to set out I was talking with a few guys and they told me that one of them was getting married on the top! I offered my officiating services as summit steward (legal – right ?) but they declined. Anyway when the ceremony began the 40 or so people who just happened to be up top stopped what they were doing and devoted their full attention and enthusiasm to the wedding couple. The ceremony was somewhat off the summit so everyone had a great, albeit hard, seat. The bride, complete with fresh flower corsage and white wedding dress with train, walked down the aisle (summit rocks) accompanied by Leonard Cohen's Hallelujah. Everyone could hear the officiant doing his thing and laughed at all the jokes. People were totally into it! A big cheer when up when the couple were pronounced husband and wife. What fun!
 7/12/19
From Tower Steward Patrick:
"Trail conditions were wet, with a noticeable amount of washout and standing water."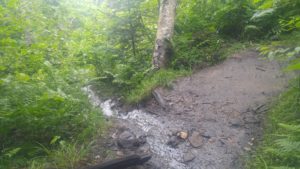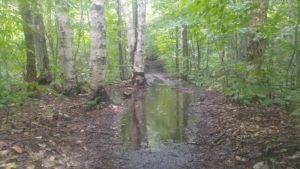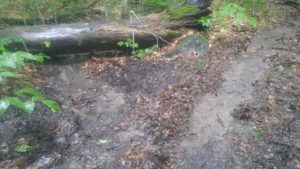 7/6/19: Our summit stewards have reached over 270 hikers on the summit this year! Over the last two days, steward Patrick reported that trail conditions are not bad, but there are muddy sections and mosquitoes. Remember to pack your bug dope and to walk through muddy sections to avoid widening the trail.
6/6/2019  trail report and current trail condition pictures from our Friend Randy: It's pretty muddy out there, as you can see by the pictures. Remember to walk through the mud, not around it, to prevent trail erosion. There were more bugs than people out on Thursday. The cab of the tower provided some relief from the bugs, though. Despite the bugs, the views were spectacular!
Be sure to pack bug dope and lots of sunscreen this weekend– the weather is going to be beautiful.