5.29.21 STEWARD REPORT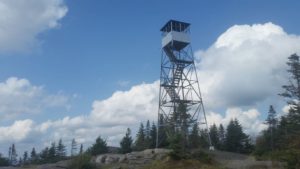 Headed to the summit today? Tower steward Ethan is on duty and already sent a report from the main trail!
Trail conditions 5/29/2021 at 8:30 a.m.:
The first 2/3rds of the trail are totally dry and free of mud and blow down. After crossing the bridge there are slight muddy patches all the way to the summit but nothing that isn't easily walked through. Layers are recommended for the summit due to wind and cooler weather. For the first half of the hike you may see the occasional starflower and showy lady's slippers peaking through the wilting trout lily leaves. Nearing treeline, hikers are greeted by blooming Solomon's seal and bunchberry.
Remember to practice Leave No Trace ethics when on the trail and be prepared. This includes:
– pack out what you've packed in
– wear appropriate footwear
– bring lots of water, food, and sunscreen (and bug repellent!)
– take pictures, not wildflowers
– bury or pack out all human waste
– stay on the marked trail to help prevent unnecessary trail erosion
– only 6 people in the tower at a time
5.30.21 Steward Report from Ethan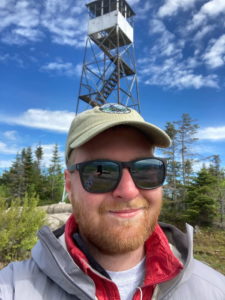 Light rain has made the mud slick but not very deep, with it getting worse as the trail climbs. Pay special attention to slippery roots and wet rocks throughout the whole trail, there were a lot of spots to slip today. Summit views are mostly obscured by rain and clouds.
6.4.21 Steward Report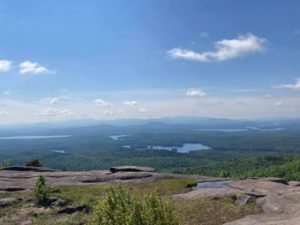 The trail is surprisingly dry and not muddy until the usual spots after the bridge. There are a lot of Canada Mayflowers blooming lower down, but don't stop and look for too long because the mosquitos are out and they are thirsty. Hot, still and sunny on the summit.
-Ethan
6.11.21 Steward Report from Ethan
Dry conditions except for the usual handful of muddy patches. Completely still on the summit with the morning fog burning off quickly, revealing blue skies and expansive views. Mosquitos, black flies and every other species of flying and biting bug are out right now and hungry.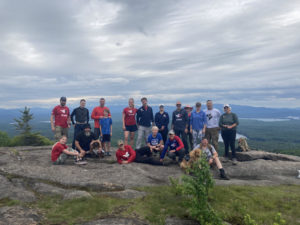 Didn't have a ton of hikers today until this awesome group of about 20. They were all vets with Team Red White and Blue, which is an organization of vets who travel around and do cool things together. This group was from all over the country and are spending the weekend doing the SL6 and seeing the area. They were super excited to have their picture taken for the website and spent a couple hours up there talking to me.
You need to add a widget, row, or prebuilt layout before you'll see anything here. 🙂
 6.14.21 Steward Report  
Emily and Colden from Lake Clear sent us this photo after being the first group to the summit early yesterday morning. Thanks for clearing the spiderwebs for the rest of us and hope to see guys again soon!
Go to our Critters page to see more photos of hikers and their pets