8/31/19: This was St Regis Mountain Tower's third lighting and the 6th annual lighting state wide. This year the St Regis tower lit up brighter than before. Last year was quite windy; this year conditions were perfect. Also, the "lighting crew" carried up 10 implements of mass lighting! This year's crew consisted of board members David, Bob and Janelle; David's daughter Erin and Janelle's friend Braylin.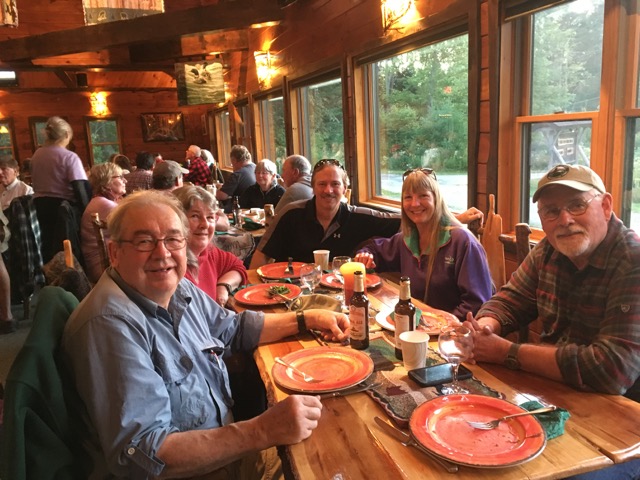 Meanwhile, down below at the Lake Clear Lodge, board members Ed and Scottie, their family and friends, and a packed house of tower lighting enthusiasts enjoyed anecdotes from Ed and the LC Lodge host Ernest. Scottie talked about the recent history of the tower and the need for more volunteers and donations. There was an ongoing slideshow of the work done on the tower and scenic pictures from the summit. Then a fine meal was had by all. After dinner they walked down to the beach on Lake Clear to watch the brilliant lighting of the St Regis Mountain Fire Tower!
9/1/2018: For the Fifth Annual Lighting of NYS Fire Towers, FOSRMFT board member Janelle Hoh, and friends Bob, Jordan, Carly, and Bart ventured up St. Regis Mountain to light the tower from 9-9:30 pm. This event started in the Catskills but has now spread to other NYS towers. 2018 marks the second year St. Regis participated. The view was awesome, from the summit and from the Lake Clear Lodge & Retreat, where there was a viewing party for the event. During the lighting of the tower, we had the drawing of the raffle for our centennial celebration. Thanks to everyone who made this a huge success!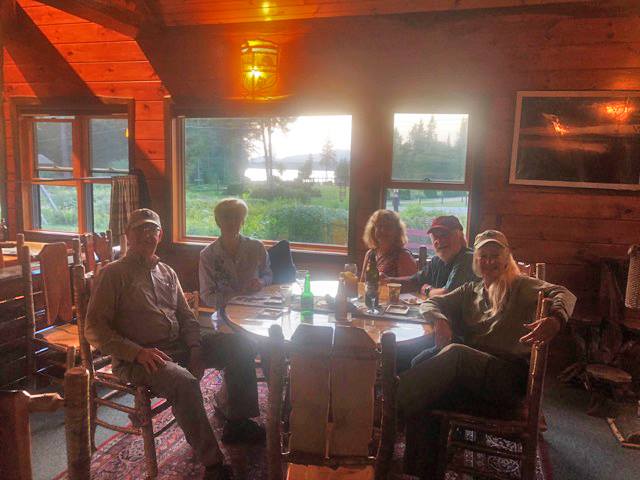 The hearty gang of 5 Friends of St Regis Mountain Fire Tower hiked up before sunset toting several lanterns. From 9 to 9:30 PM they were able to keep the lanterns glowing despite the wind. The hike down was uneventful (though quite interesting) and everyone got home safely. The "lighting of the tower" was a huge success – both on the mountain and from down below.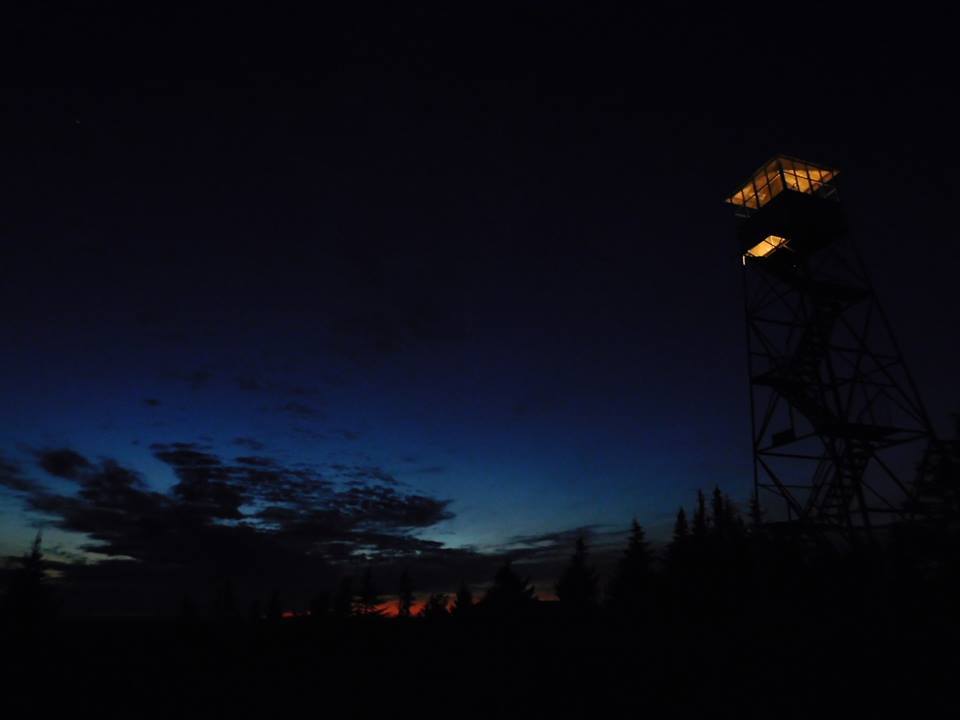 9/2/2017: This was St Regis Mountain's first tower lighting! Friend Jeff made a last minute trip up the mountain to light the tower.